About VRguru.NET, it's team and mission
VRguru.net (originally QuestVR.ru) was founded in mid-2019 and launched in 2020 by a small team of adepts, addicted to VR since it's early appearance for customer segment.
How it all started?
Back in 2018, when the movie "Ready Player One" went to theaters, we saw it and next day after seeing it on a big screen we've firstly tried true VR (that was Oculus Rift CV1 with Touch Controllers). On that day the passion born in our hearts :) We've been so inspired and impressed by immersive VR so it totally blown our minds. Soon we've owned own headsets, played first big VR titles and discovered, how VR games feel totally different from the flat gaming and from each other. Then the idea of ​​creating an original resource began to emerge. We were trying to make not another yet review resource, so we've reimagined a core and most demanded features and tried to make quite original site, also consisting VR software tricks and tweaks database, game releases calendar and video fragments of truly recorded gameplay in our reviews.
How we advanced
In 2021 we extended our audience and switched to English language and slightly changed the format of our reviews to ultra-short ones. We've formed own video production department, formed close relationships with many publishers and developers and even had many getaways and contests for our audience. By end of 2022 we've prepared a massive update and re-launched our communications channels to allow our audience to keep their fingers on the pulse of VR sales, announces and releases by getting daily updates through Telegram. Our Telegram AI bot monitors Oculus Store, release calendar and our website changes and brings brief of changes twice a day. We've also totally reworked our index page and knowledge base. We covered major VR platforms including PC VR, PS VR2, Meta Quest and PICO.
How we came to this format and why?
Our core approach is that every N months we analyze and improve many aspects of our project. We tend to rethink also because it's one of the core aspects of the whole VR industry. Before we fully switched to English as a primary language to cover international audience, we started as a classic review site with full-length articles (similar to 6DOF or UploadVR's classic articles). But with time we came to understand that VR content is a little bit different: it's a thing you better try than to read about it. And this also applies to games and other VR content. We decided, that we need to give a real short brief about the game, it's cons and pros, show some gameplay and share our thoughts in a short summary. It's enough for reader to decide if he's interested to TRY it or seek for something more relevant. In our opinion, person who is fond of VR should spent his free time in VR instead of reading long reviews. Moreover, the whole idea of our resource aims to be a useful tool, a navigator in VR for our audience: by focusing their attention to the products they might like, by tracking new releases, sales and announces, by troubleshooting technical issues they've forced with. The final goal is to help them enjoy VR. And we believe we succeeded in this in a quite original way :) So we're looking forward to continue this journey...
If you are a publisher or developer
We're always glad to have a direct connection with publishers and developers, manufacturers and partners of VR indistry. We have a centralized email hub (feedback@vrguru.net) where you can send any information, announcements and requests. Our editorial team daily seeks for a new annoucements. But when we get them from directly from the publishers, they appear faster. Our audience additionally to website visitors consists of additional 2.5K active telegram subscribers + 10K of passive subreddit readers, who get daily updates. Usually our team picks the games we decided to review, but if you send the preview keys in advance, you'll increases a chance that the game review would be published right to it's release date. It's very important that your product will reach our audience multiple times during positioning on our resources*:

(Please follow the indexes from the text indicating the areas on the website on the right picture)
✔
When we add game announce/trailer/synopsis to
game releases calendar
, it will also appear on the index page
1
"recent game announces" section and daily telegram brief
4
.
---
✔
Closer to game's release date it will again appear on the index page
2
(upcoming releases) and in our daily telegram updates
4
(new releases daily update)
---
✔
When we publish game's review it appears in the articles section on the index page
3
and in our daily telegram update
4
(new reviews section) with it's score and link.
---
✔
If the game is published also on STEAM platform, it will appear in our
STEAM Curator
's subscribers inside STEAM (on game's STEAM page and while browsing STEAM).
---
✔
If game goes to sale* or expands its presence to new platforms (being released on Quest after PC VR, for example), it will appear again in the relevant of these 5 point(s).
---
All our publications and mentions of your product (in Telegram, STEAM or any section of website from calendar to review) also provide easily-finding direct links to different platforms, where your product is available for purchace. In Telegram updates we also provide game's price and our bot detects automatically if the game is went on sale and includes amount of discount, discounted price and direct link to store right in the Telegram's daily update post. So we do our best to use maximum advantagies of every platform and every tool we've made to bring the most relevant information to our audience. Your product won't be lost in the far pages of our archives if you still support it :)
* - currently our daily Telegram updates only support detection of sales in Oculus Store (both Quest and Rift).
What is all beyond this?
Passion. We really enjoy what we do, from the first day the project isn't monetized, doesn't contain any ads or anything commercial. We buy lots of games for ourselves and we've build everything with huge love and interest in our free time. Our team is expanding, so if you feel like our soul mate, you can write us back and join us! We're always open to any ideas and feedback! And we're constantly looking for authors :)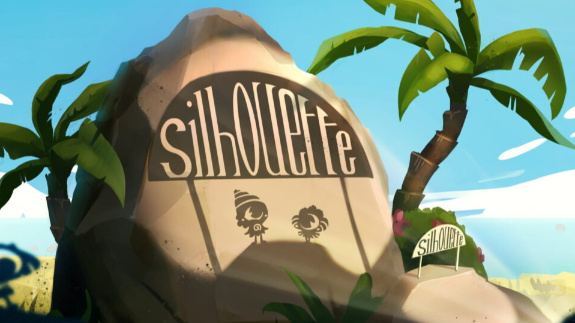 Aloha-style puzzle game with light story and nice puzzles, fully based on hand-tracking technique..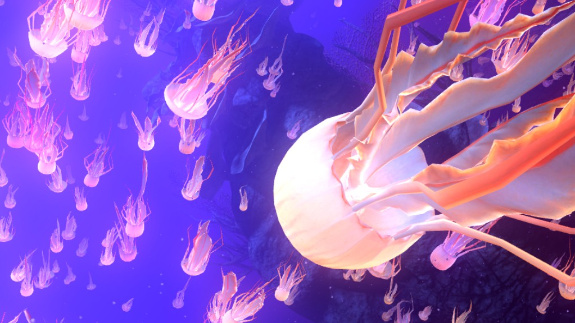 Very impressive passive experience series about habitants of the oceans, released 6 years ago on PC VR platforms as paid app, a bit reworked and re-arranged as free-to-play product with separate DLC's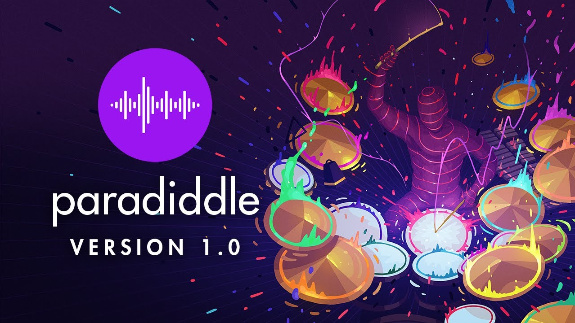 Absolutely perfect drum simulator with peripheral support, light tutorial system and rhythm game with wide range of possibilities and huge potential